Nextema has a vast experience in laser welding on a wide range of materials and applications: Hereafter the main areas of activity
LASER WELDING FOR LITHIUM-ION BATTERY PACKS
Nextema carries out welding for battery electric vehicle (BEV) with regard to the manufacture of cells (electrode-busbar laser welding) and the manufacture of modules (tab-busbar laser welding), on any kind of industrially aimed material and on any joint configuration (overlap, angle, etc.). On request we can provide the optimal tuning of welding parameters, the mechanical streght of the joints and the electrical resistivity.
LASER WELDING FOR ELECTRIC ROTORS
Nextema can produce laser weldings on hairpins.On request we can provide the mechanical strength of the joints and the electrical resistivity.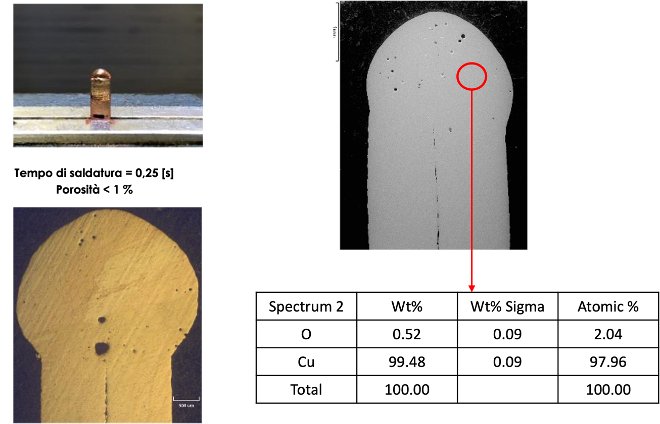 LASER WELDINGFOR ADVANCED MECHANICS
Nextema skills in welding cover a wide range of applications on:
Difficult to weld components

Presence of gaps, by means of filler wire
LASER WELDING SYSTEMS
Nextema produces custom laser welding systems for each of the described sections, precisely following the clients.
Depending on the required application, the source , the handling and the process control systems, the automation and the safety devices are chosen. the supply includes the determination of the optimal process parameters and, eventually, the production of prototypes in our HQ or at the costumer's premises.
SPEECHES AT CONFERENCES AND WORKSHOP
Nextema is present in most national and international conferences on welding technology.
The fiber laser welding technology is helping to reduce the cost of production, while improving the reliability of batteries for the next-gen electric vehicles. Laser welding produces high quality and reliable results, with the possibility to work on combinations of materials. Specific welding for electric vehicles involves a wide number of typologies of components. The most common types are: cylindrical, prismatic and pouch. The life-span for the durability of the batteries for electric vehicles is expected to be at least of ten years, a shared standard for the automotive companies that are developing new projects involving electric alimentation.
To achieve this, the components and assemblies must be more reliable than the already existing typologies of batteries.
In order to reach a ten years life-span for the battery, the welding processes must face new challenges. Above all, is important to develop methods that allow to weld combinations of metals, considering the physical and metallurgical properties of the materials.
The fiber laser welding process has the advantage of a fast cool-down, showing great efficiency in high-quality production, with strong and durable results when working with a wide combinations of materials.